Published: Friday, February 15, 2013 03:39 PM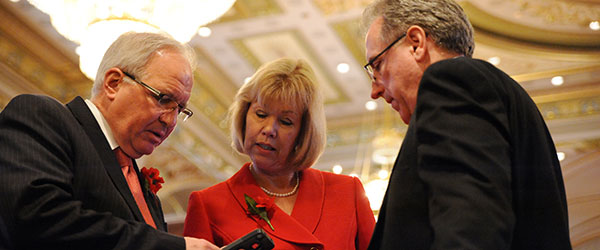 SPRINGFIELD – Illinois State Senator Julie Morrison (D-Deerfield), along with 33 other state senators, backed a bill that would allow same-sex couples the same legal rights as other married couples in Illinois.
"This is a historic vote that ensures legal marriage equality for all Illinois couples." Senator Morrison said.
The bill gives same-sex couples the same rights under the law as other Illinois citizens. It would end the "separate but equal status" of civil unions.
Category: Latest News