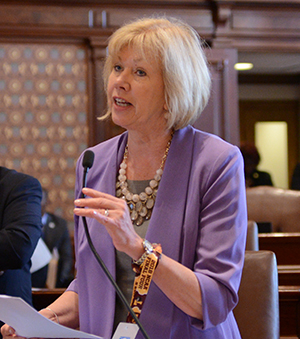 SPRINGFIELD – The mass shooting in Tennessee in late April that left four dead at a Waffle House prompted State Senator Julie Morrison (D-Deerfield) to introduce legislation that would increase oversight whenever a family member takes possession of a firearm from an individual who is deemed not qualified to possess the weapon. Today, the Senate passed her proposal.
"This tragic situation suggests we need to be more specific about what our laws mean and how they should be enforced," Morrison said. "It is of paramount importance that firearms do not end up back in the hands of individuals who have been deemed unfit to possess them."
Morrison's plan, contained in Senate Bill 2387, would require any individual taking possession of a firearm from someone not eligible to have it to fill out an affidavit attesting they understand their responsibilities under the law. The affidavit would be filed with the Illinois State Police and also the state's attorney where the recipient resides.
Category: Latest News