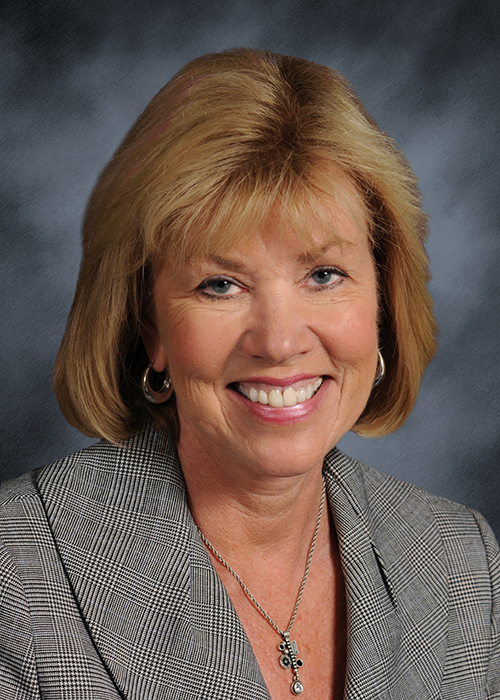 State Senator Julie Morrison has dedicated her time as a lawmaker to bettering the lives of all Illinoisans — especially members of the state's most vulnerable communities.
As former chair of the Senate Human Services Committee, Morrison passed a measure to expand court protections for people with disabilities, worked to make it easier for victims of domestic violence to report abuse, and continues to call on the Illinois Department of Children and Family Services to find ways to best serve our state's at-risk youth.
Morrison fights for the people served by a number of human services agencies, most notably DCFS. Additionally, she has been a steadfast ally and supporter of the developmental and intellectual disabilities communities and pushes for funding to support autism services, sexual assault programs and mental health supportive housing.
In the past, Morrison has also publicly questioned state bureaucrats after reports of abuse within group homes for adults with disabilities and fought to ensure Illinois' extensive human services network received funding during the continued budget impasse several years ago.
Morrison continues to fight to make state government more transparent and accountable to the residents of Illinois. Ethics reform for legislators and lobbyists is a top priority. She passed a rule that placed term limits on Senate leadership positions and is working with non-partisan groups who are trying to end political gerrymandering so that Illinoisans get to choose their representatives – not the other way around. Amid the COVID-19 pandemic, Senator Morrison also successfully spearheaded a comprehensive vote-by-mail reform, which sent any person who voted in the past two years an application to vote by mail.

Senator Morrison is the Majority Caucus Whip for the 103rd General Assembly, and is chair of the Senate Health and Human Services Committee and Veterans Affairs Committee. She also serves on the Early Childhood Education, Environment and Conservation, and Appropriations-Health and Human Services Committees.
She previously served as a member of the Council of State Governments Midwestern Legislative Conference Health and Human Services Committee for 2019-2020.
Morrison was born in the downstate community of Beardstown and graduated from Knox College. After serving on the DCFS advisory council, she took the position of supervisor of West Deerfield Township, which she held for 15 years.
She lives with her husband, Joe, in Lake Forest. The couple has 3 grown children.
Category: Menu Pages