Published: Wednesday, April 27, 2022 11:51 AM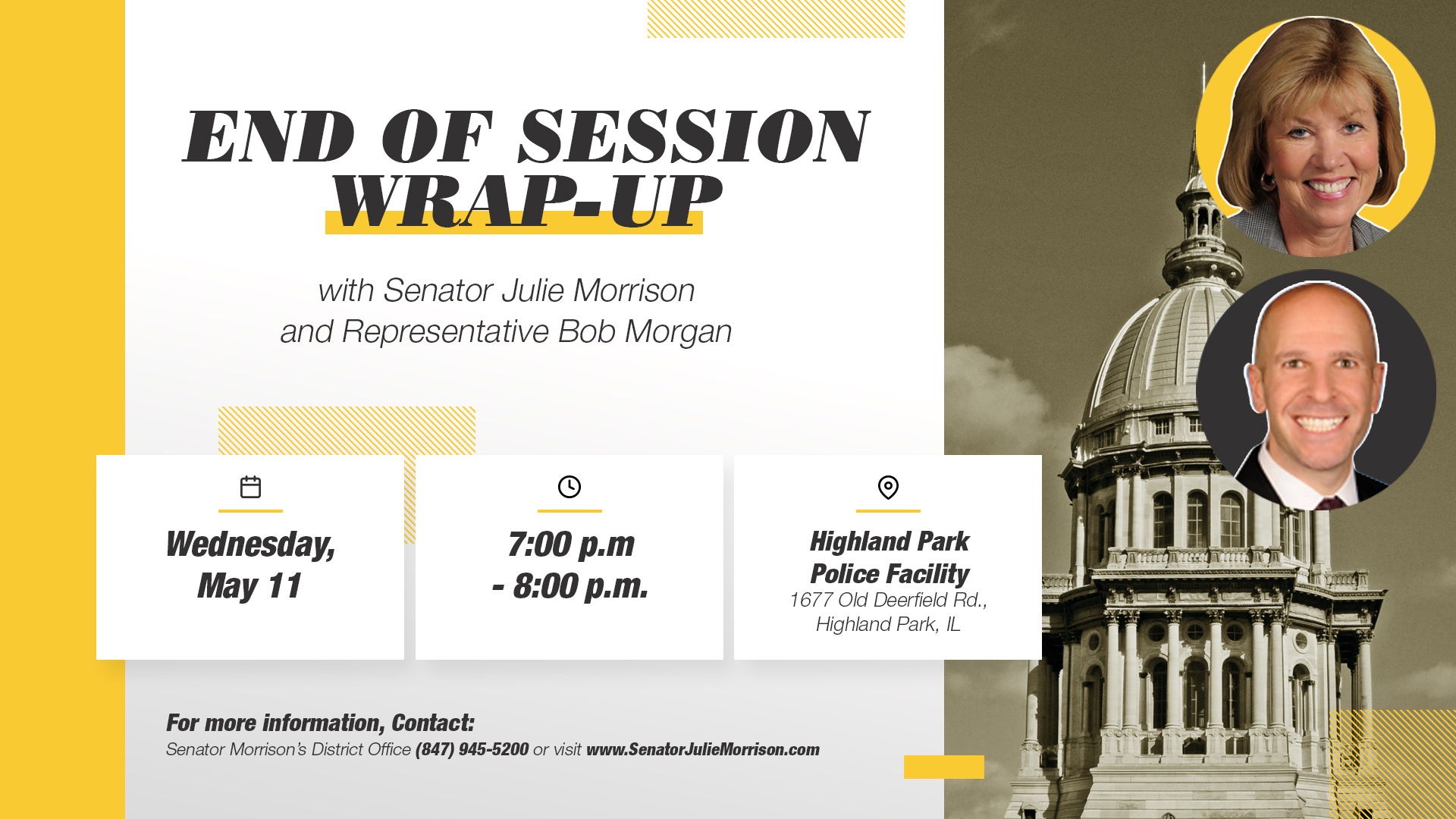 HIGHWOOD – Following the conclusion of the spring legislative session, State Senator Julie Morrison (D-Lake Forest) will join Representatives Bob Morgan (D-Deerfield) and Jonathan Carroll (D-Northbrook) for two separate district town halls in the coming weeks.
"I am looking forward to meeting with my fellow legislators and our neighbors for a conversation about the issues that are important to residents in our districts," Morrison said. "From protecting the environment, to public safety, to our state budget, the General Assembly passed a number of bills this year to help our community thrive."
Senator Morrison and Representative Morgan will host a town hall Wednesday, May 11 from 7-8 p.m. at the Highland Park Police Facility located at 1677 Old Deerfield Rd., Highland Park
Senator Morrison and Representative Carroll will be at the Northbrook Public Library, located at 1201 Cedar Lane, Northbrook on Monday, May 16 from 7-8 p.m.
Residents are encouraged to attend Morrison's town hall events to hear more about the spring legislative session and ask questions of the senator and representatives.
For more information, people can call Morrison's office at 847-945-5200.
Category: Latest News