Published: Friday, August 10, 2018 06:05 PM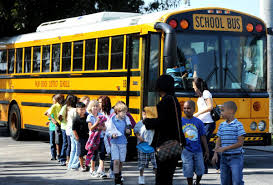 SPRINGFIELD – Every school bus in Illinois carrying children will now be required to use the stop signal arm and flashing signal lights under a proposal signed into law today that was passed by State Senator Julie Morrison (D-Deerfield) earlier this year.
Current state law gives an exception and even prohibits school buses from using the safety technology if students are not being transported to school or if the bus is not being used for specific youth camp or child care purposes.
"Any school bus transporting children should without exception be using the safety equipment already installed," Morrison said. "This is an example of state bureaucracy getting in the way of common sense."
Senate Bill 2482, signed into law today, requires all buses carrying children under the age of 18 to have operational stop signal arms and flashing signal lights.
Morrison introduced her proposal after a child in Highland Park was struck by a car when exiting a school bus coming back from a sports day camp. Because the camp did not meet strict state requirements, the bus driver could not use the stop arm, and the "school bus" sign had to be concealed.
"While we unfortunately cannot go back in time and prevent this incident, we can ensure children exiting buses are safe going forward," Morrison said. "That includes always utilizing safety equipment to alert drivers that children are exiting a bus."
Senate Bill 2482 was signed into law today and takes effect on January 1, 2019.
Category: Latest News