Published: Thursday, July 20, 2017 05:07 PM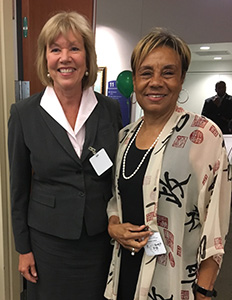 State Senator Julie Morrison (D – Deerfield) joined the Illinois Department of Children and Family Services (DCFS) and a host of child welfare advocates recently in announcing the launch of the Illinois Early Childhood Court Team, known as Safe Babies Court.
The new initiative will bring together the court system, DCFS and a host of child welfare organizations, including the Ounce of Prevention and the Erikson Institute, to change outcomes among abused and neglected infants and toddlers.
"Safe Babies Court will transform the way we respond to the abuse of some of our most vulnerable young children," Morrison said. "Studies have shown the effectiveness of programs that integrate data-driven strategies to fully address and treat exposure to traumatic experiences."
The Safe Babies Court model was first utilized in South Florida and later adopted by Zero to Three, a national organization devoted to advancing the healthy development of babies and young children.
Read more about Safe Babies Court
Category: Latest News