Published: Tuesday, March 24, 2015 07:11 PM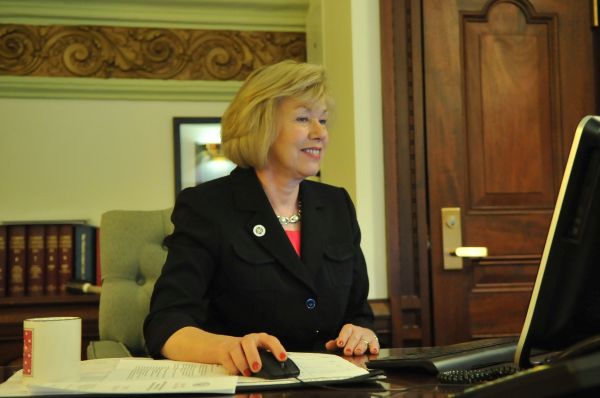 Cracks down on treatment center employees who allow child abuse
Under a recently proposed law, employees of child care facilities that endanger kids or fail to report abuse would face immediate discipline. The measure, introduced by state Senator Julie Morrison, cleared the Illinois Senate's Human Services Committee on Tuesday.
"The state is responsible for the kids in the care of DCFS. When they are beaten, raped, allowed to run away or allowed to prostitute themselves in a facility with a state contract, we've failed them," Morrison said. "Any employees of a child care organization who are not keeping these abused and neglected children safe should be disciplined – up to and including losing their jobs."
Under the proposed legislation, the Illinois Department of Children and Family Services will force child care facilities to take immediate action when an employee commits an act of abuse or neglect or fails to report a similar incident involving staff or other children.
Morrison decided to introduce the measure, Senate Bill 13, after a series of media reports last fall revealed that hundreds of children under the care of DCFS are abused and assaulted at residential treatment centers. These treatment centers are private organizations with state contracts to care for some of DCFS's most troubled charges. They receive more than $200 million in taxpayer funding each year to provide round-the-clock care to about 1,400 children.
The reports exposed shocking stories to both the public and legislators. Between 2011 and 2013, children in these centers experienced more than 400 incidents of sexual abuse. They also experienced more than 1,000 physical attacks – sometimes from staff. Perhaps most shockingly, there were nearly 30,000 reports of children attempting to run away or going missing.
Morrison organized a series of hearings about how to reform DCFS last year, and she was frustrated that the agency glossed over the problems at its residential treatment centers.
"I don't think anyone would be happy knowing that tax dollars are going to support centers where employees allow kids to be abused," Morrison said. "I know I'm not."
The senator hosted more hearings this year and spoke with the governor about the importance of prioritizing DCFS.
Category: Latest News