Published: Wednesday, March 13, 2013 04:06 PM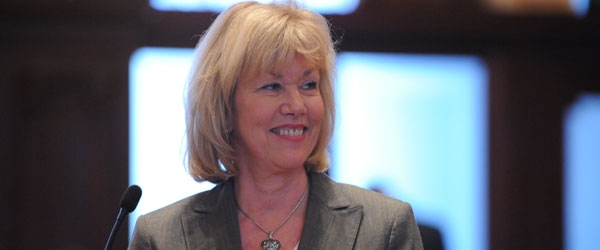 SPRINGFIELD – The Illinois State Senate voted today to pass two bills dealing with child safety first introduced by State Senator Julie Morrison (D–Deerfield).
The first measure allows the Department of Children and Family Services (DCFS) to conduct background checks for non-licensed service providers and volunteers. The second measure updates DCFS background check regulations to keep up with federal standards concerning criminal background checks for workers in child services.
"This legislation allows DCFS to make sure that everyone working with children has been properly vetted," Morrison said. "It brings us in line with federal standards and keeps our children safe. I will continue to focus on our children's welfare throughout my time as a Senator."
Currently, DCFS cannot perform the requisite FBI fingerprint screenings and disclose FBI background data checks to ensure that non-licensed service providers and volunteers are qualified to work with children.
The bills now move to the House for further consideration.
Category: Latest News