Published: 26 January 2015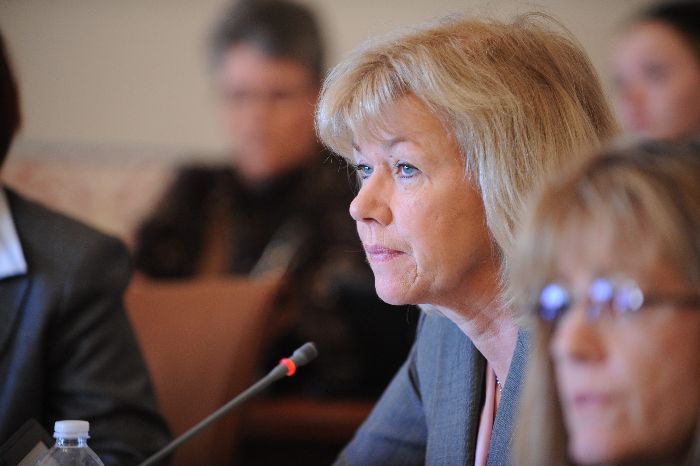 SPRINGFIELD – State Senator Julie Morrison (D-Deerfield) will serve as vice-chair of the Illinois Senate's Human Services committee for the next two years, a position she intends to use to help get the troubled Department of Children and Family Services back on track.
"It seems like we hear new horror stories about DCFS every year," Morrison said. "I'm committed to turning this important agency around, and I intend to use my new position on the Human Services Committee to help push forward an aggressive reform agenda."
Morrison is planning to introduce measures to help protect abused and neglected children in the care of DCFS, partially in response to damning media reports that found hundreds of allegations that children in residential treatment centers are raped and assaulted by their peers while authorities fail to act.
One of her proposals would require DCFS to revoke the license of any residential treatment center that fails to report abuse or neglect of children in its care. Another would result in the human trafficking hotline being posted in bus and train stations and truck stops – places that victims of child prostitution often travel through.
"No residential treatment center that looks the other way while children are beaten, raped and prostituted should keep its state contract," Morrison said. "That's just common sense. We can't move children from one bad situation to another and expect their lives to get better."
Morrison will also serve on the Education, Transportation, Environment and Conservation, and Commerce and Economic Development Committees.
Category: Latest News