Published: Monday, December 15, 2014 10:31 AM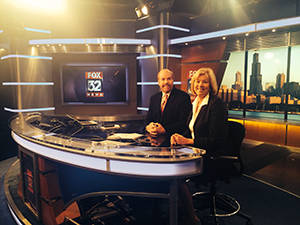 Senator Morrison spoke to FOX 32's Mike Flannery over the weekend to discuss her proposal to prohibit the Sports Facilities Authority board from appointing a new executive director during the 60-day period when a lame-duck governor is in office.
Morrison also discussed her concern with the highly publicized failures reported at the Department of Children and Family Services.
Click on the video link below to watch the interview.
FOX 32 Sunday: State Senator Julie Morrison
Category: Uncategorised