Published: Friday, December 13, 2019 04:10 PM
SPRINGFIELD – During the past year, nearly 200 Illinoisans have become ill and five have died from lung injuries stemming from e-cigarettes. State Senator Julie Morrison (D-Deerfield) has called on both lawmakers and constitutional officers to regulate, or possibly even ban, the use of these harmful products.
Illinois Attorney General Kwame Y. Raoul took action Thursday by filing a lawsuit in the Cook County Circuit Court against California-based JUUL Labs, Inc. The lawsuit accuses the vaping company of marketing its products to min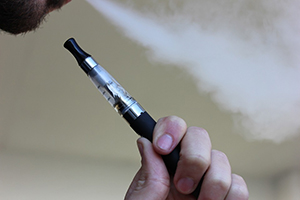 ors and deceptively advertising the products as "smoking cessation devices." It calls on the courts to permanently ban the vaping powerhouse from engaging in unfair and deceptive practices.
Senator Morrison released the following statement:
"I have spent the past year working to ban vapes that are intentionally being marketed to children. I commend Attorney General Raoul for taking a step toward addressing the public health epidemic surrounding these harmful products. JUUL – and other similar companies – do not have FDA approval to market the vapes as smoking cessation products and should be held accountable for causing harm to minors through e-cigarettes and other addictive tobacco products."
Category: Uncategorised