Published: Thursday, July 13, 2023 09:49 AM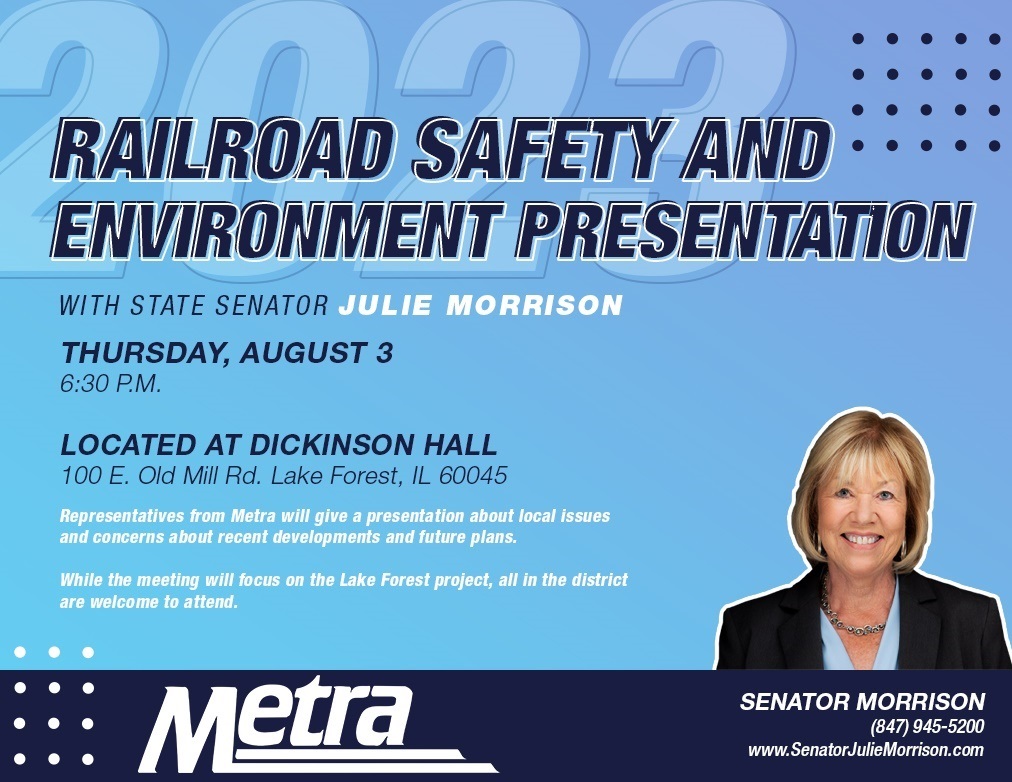 LAKE FOREST – State Senator Julie Morrison is hosting Metra for a presentation and conversation about service and projects in Lake Forest.
"I appreciate representatives from Metra for taking the time to further explain project details and communicate directly with city officials and residents alike," said Morrison (D-Lake Forest).
The Thursday, Aug. 3 event is free and open to the public. Local residents can join Metra at 6:30 p.m. at the Dickinson Hall, located at 100 E. Old Mill Rd. in Lake Forest.
Representatives from Metra will give a presentation and answer questions about safety and environmental issues.
People with questions about the event can contact Morrison's office at 847-945-5200.
Category: Latest