Published: Friday, May 13, 2022 11:05 AM
LAKE BLUFF – State Senator Julie Morrison secured $1.25 million in the Fiscal Year 23 budget to bring a pedestrian bridge to Lake Bluff – building on her commitment to make her district a safer, more accessible community.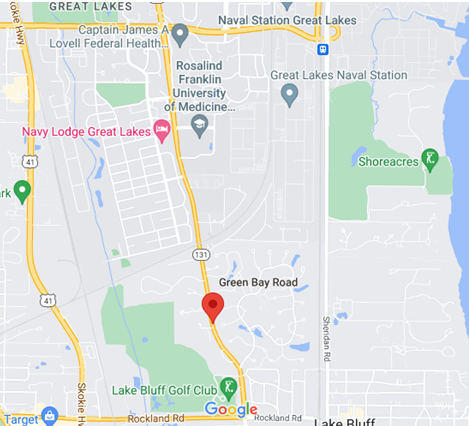 "Safety of the community is – and always has been – my top priority," said Morrison (D-Lake Forest). "We must do all we can to make our communities safer – and that starts with ensuring people can travel safely through the area."

Morrison led efforts to allocate $1.25 million from the upcoming state budget to bring a pedestrian bridge to Lake Bluff after local residents expressed safety concerns to the Senator. The bridge will be over the train tracks located on Green Bay Road, south of Buckley Road and north of Rockland Road.
Green Bay Road – a main thoroughfare in the area – is highly trafficked by both drivers and pedestrians. However, a pedestrian bridge doesn't currently exist – leaving people to commute by foot on a busy road.
"We applaud Senator Morrison for securing this funding," said Gavin Farry, executive vice president for finance and administration at Rosalind Franklin University, which sits just north of the bridge. "This pedestrian bridge will have multiple benefits to the residents of Lake Bluff and North Chicago. Our students and campus community can utilize this bridge to safely commute, walk, bike, and enjoy the trail systems between the Village of Lake Bluff and City of North Chicago."
By building a bridge, residents will be able to walk or bike to Lake Bluff Elementary School, Lovell Federal Health Care Center, Rosalind Franklin University, trail system, Metra Station, and other areas safely.
"I am extremely grateful to Senator Morrison and her team who have worked exceptionally hard in collaboration with the Village of Lake Bluff to garner the funding to complete this project," said Lake County Board Chair Sandy Hart. "The pedestrian bridge will solve very real safety issues not only for students going back and forth for school, but also for walkers and bicyclists. It will increase safe access for residents and visitors to the community to enjoy nature and partake in living a healthier lifestyle."
The $1.25 million allocation championed by Senator Morrison is part of the Fiscal Year 23 budget, which takes effect July 1.
Category: Latest