Published: Wednesday, October 13, 2021 02:37 PM
HIGHWOOD – State Senator Julie Morrison (D-Lake Forest) will host a holiday donation drive to keep children in foster care warm and comforted this winter.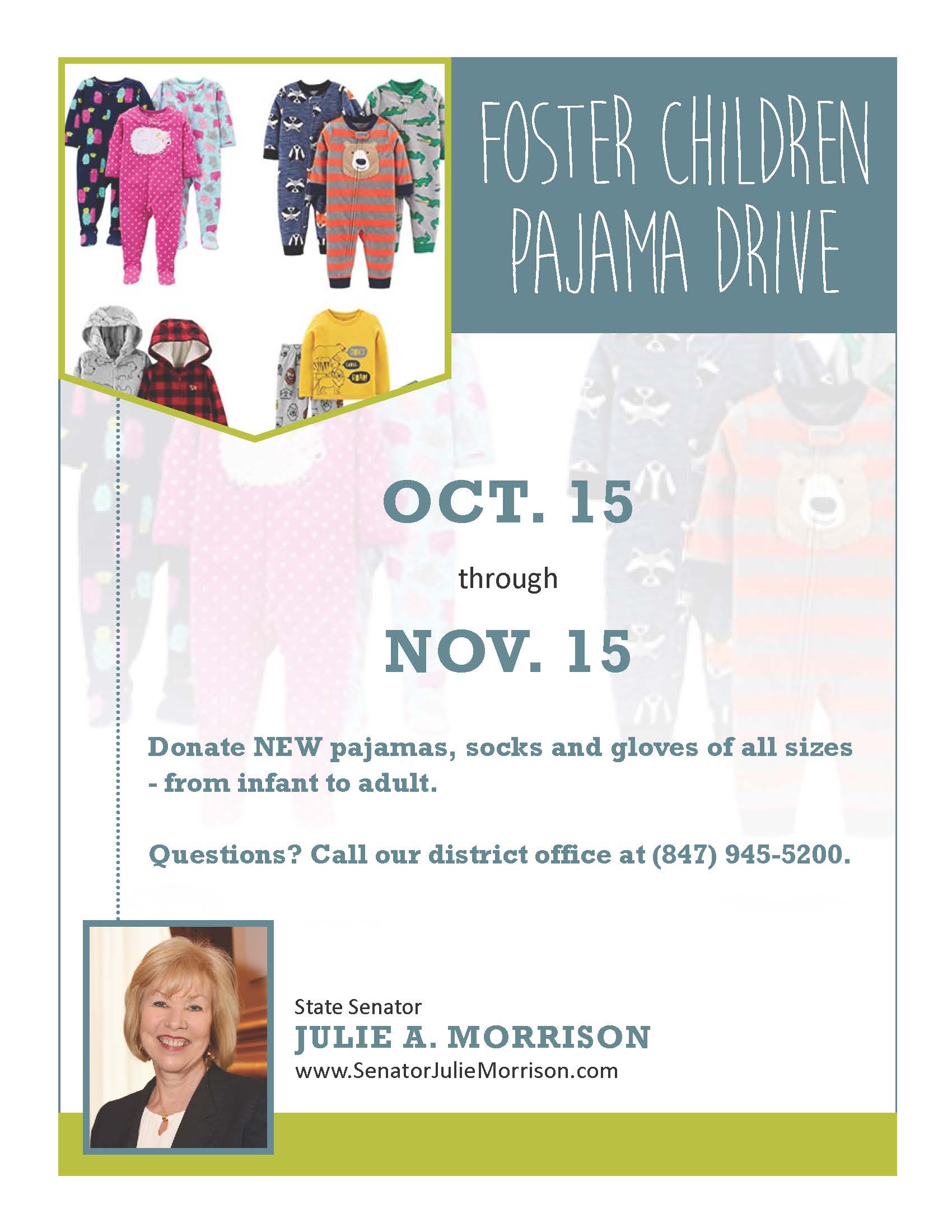 "In the spirit of giving this holiday season, I'm pleased to partner with so many community organizations to collect new pajamas for children in need," Morrison said. "Warm pajamas are a basic human need, yet far too many children are left without each winter."
In Illinois alone, more than 21,000 youth are in foster care and many are removed from their homes with only the clothes they were wearing at the time.
To help children in foster care, Morrison is hosting a holiday donation drive from Oct. 15 through Nov. 15.
She is collecting new pajamas, socks, hats and mittens of all sizes, from infant to adult. The donations will be distributed to foster children in the area.
Partnering locations include:
Deerfield Public Library:920 Waukegan Rd., Deerfield
Des Plaines Public Library:1501 Ellinwood St., Des Plaines
Highland/Highwood Rotary Club:First Bank of Highland Park, 1835 First St., Highland Park & Highland Park Bank & Trust, 1949 St. Johns Ave., Highland Park
Highwood Public Library: 102 Highwood Ave., Highwood
Interact Club at Highland Park High School:433 Vine Ave., Highland Park
Glenview Community Church, Chapter 9: 1000 Elm St., Glenview
Lake Forest Library:360 E. Deerpath Rd., Lake Forest
Mount Prospect Library:10 S. Emerson St., Mt. Prospect
Northbrook Public Library:1201 Cedar Ln., Northbrook
Resigning Women:4515 North Seminole Dr., Glenview
Rotaract Club of National Louis University: 1000 Capitol Dr., Wheeling
Senator Morrison's district office:43 Highwood Ave., Highwood
Category: Latest