Published: Monday, July 26, 2021 09:49 AM
LAKE COUNTY, Ill. – Community members from across Lake County joined State Senators Adriane Johnson and Julie Morrison over the weekend for an ice cream social and town hall.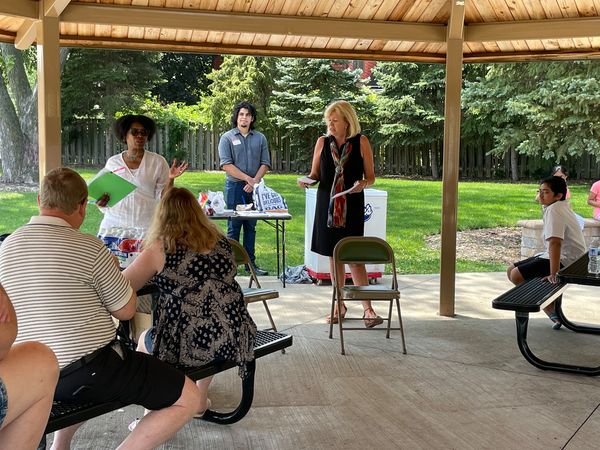 "It was a pleasure to spend time with so many members of the community, discussing their visions for our area's future," Johnson said. "The event was a great opportunity to break the ice and spread the word about how new legislation is going to make life better for residents."
People came out to meet the senators at Horizon Park Saturday. Johnson and Morrison spoke with the group about their legislative accomplishments and received feedback from community members – all while enjoying free ice cream.
"Meeting people of all ages who are politically engaged and are genuinely interested in the work we do in Springfield is always a great way to spend a Saturday afternoon," said Morrison (D-Lake Forest). "We appreciate everyone who came out and made this a successful event."
People who weren't able to make the event but have questions for the senators can contact Senator Morrison's office at 847-945-5200 or Senator Johnson's office at 847-672-6201.
Category: Latest