Published: Tuesday, April 06, 2021 12:36 PM
HIGHWOOD – To bring more attention to the Illinois Department of Children and Family Services' new online reporting system and what signs to look for to protect children, State Senator Julie Morrison (D-Lake Forest) is hosting a webinar next week with DCFS and the Lake County Children's Advocacy Center.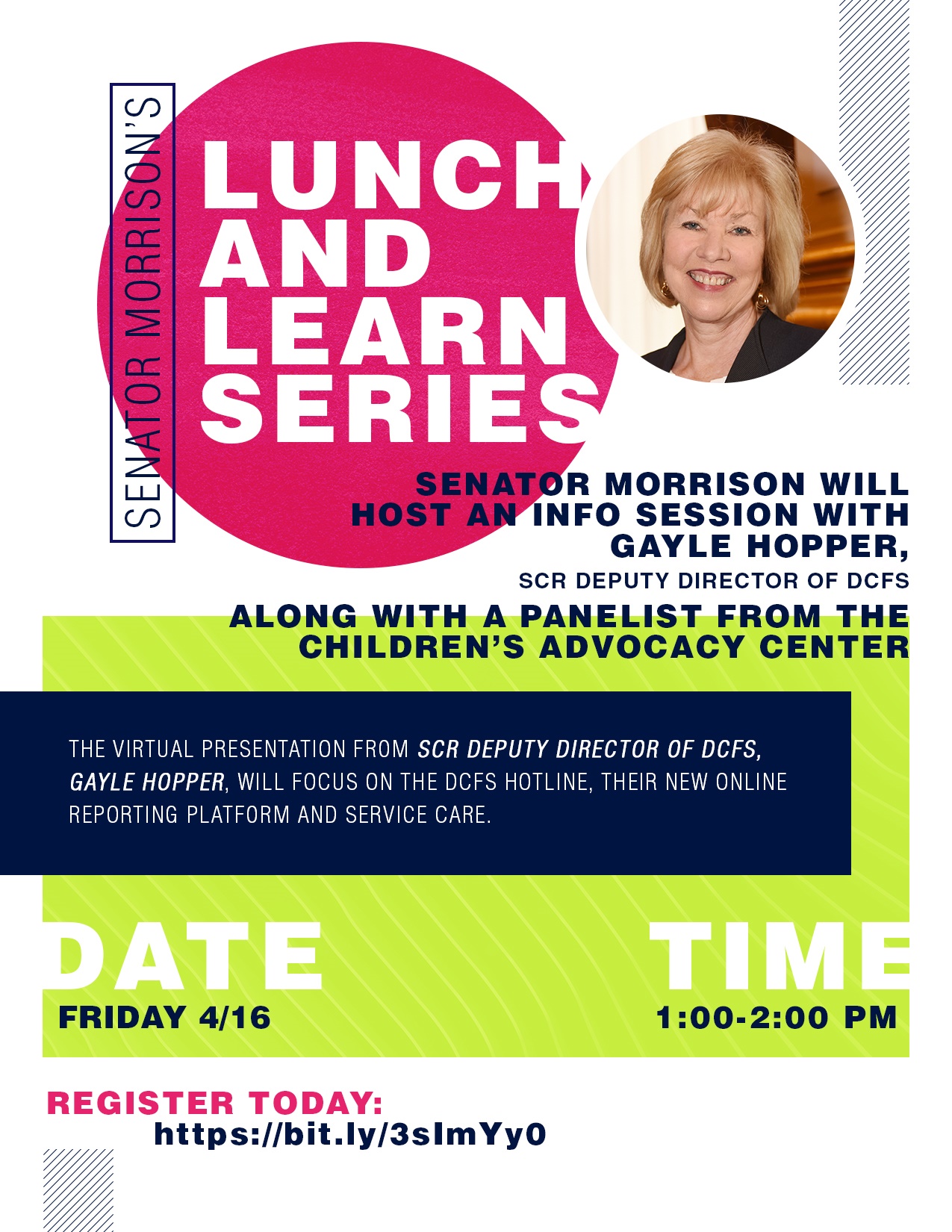 "The new online reporting system provides an easier and more efficient way to report child abuse and neglect," Morrison said. "However, not enough people know how user-friendly the system is or when it should be used. My hope is this informational webinar will teach people about the signs of abuse and neglect, and when to make a report."
Morrison is hosting a free virtual Lunch and Learn webinar to discuss the DCFS hotline and its new reporting platform. A representative from the Lake County Children's Advocacy Center will also be in attendance to discuss what the organization does and how each person can help make a difference in the lives of the state's at-risk children.
It will take place Friday, April 16 from 1 to 2 p.m. via Zoom. The event is the second installment of Morrison's new Lunch and Learn series – a monthly virtual event to teach Illinoisans more about the work state agencies do and show off the great local attractions Illinois has to offer.
"If the pandemic has done one positive thing, it has showed us how easy it is to connect with each other virtually from the comfort of our homes," Morrison said. "It has been a pleasure connecting with people from across the state through these events, and I can't wait to continue to meet and inform more people as the year goes on – even after the pandemic subsides."
The webinar is free, but registration is required. To sign up, visit https://bit.ly/3sImYy0.
Category: Latest