Published: Wednesday, September 09, 2020 03:40 PM
DEERFIELD – In response to the Chicago City Council's move to ban flavored vaping products across the city, State Senator Julie Morrison (D-Lake Forest) is calling on lawmakers to follow suit.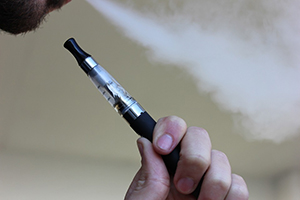 Morrison released the following statement Wednesday:
"In every form, tobacco products are dangerous to human health and can lead to serious, life-long health consequences. Children are being enticed by the creation of sugary flavors, which threatens the progress we have made over the last several decades to reduce tobacco usage among young people.

"I applaud the Chicago City Council for its decision to ban these products. I urge my colleagues in the General Assembly to take note and to prioritize the passage of a statewide ban during the upcoming legislative session."
Morrison has been a steadfast supporter of banning flavored tobacco products intentionally being targeted to children with candy-like names. Last fall she filed a measure that would prohibit the sale of all flavored tobacco products, including cigarettes, e-cigarettes and chewing tobacco.
The measure was put on hold to prioritize needs stemming from the COVID-19 pandemic, but Morrison plans to reintroduce it during the spring legislative session.
Category: Latest