Published: Thursday, August 27, 2020 10:14 AM
DEERFIELD – After hearing concerns from older adults in her district that visiting a Secretary of State's office isn't safe due to health concerns surrounding COVID-19, State Senator Julie Morrison is pleased to learn people 75 and older will receive a one year expiration extension.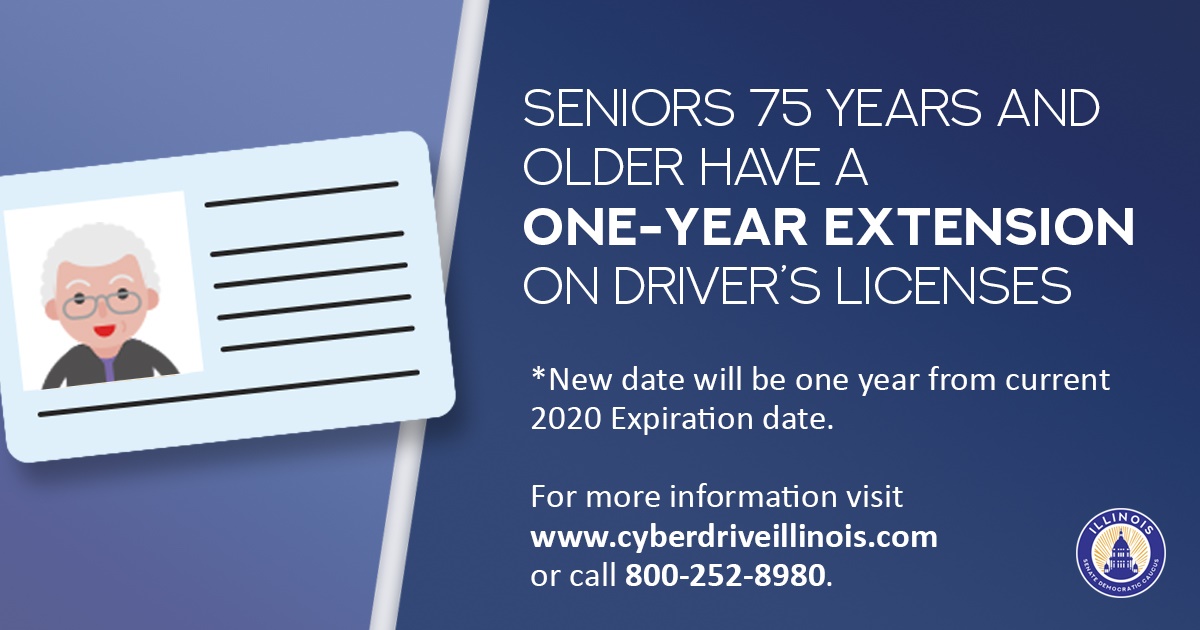 "There are a number of heightened health risks in public for older adults, so it is imperative they don't feel obligated to do something they aren't comfortable with," Morrison said. "To anyone over the age of 75: your driver's license will not expire this year, so please take advantage of this change."
Illinois Secretary of State Jesse White announced Tuesday that expiration dates for valid driver's licenses for those 75 years of age or older have been extended one year past the current 2020 expiration date. Any driver over the age of 75 with a 2020 driver's license expiration date does not need to renew their driver's license this year.
More than 147,000 drivers are over the age of 75 and with a license expiring in 2020. Each of those adult will receive a letter letting them know they qualify for the extension. The letter should be kept with the driver as further proof of the one-year extension. However, law enforcement agencies both state and nationwide have been notified of the extended expiration dates.

Additionally, Morrison would like to remind other drivers that expiration dates for driver's licenses and license plate stickers have been extended until Nov. 1. Expired documents will remain valid until that day, so customers under the age of 75 also do not need to head to a Driver Services facility immediately. To renew license plate stickers and complete other services from the comfort of one's home, people can visit cyberdriveillinois.com.
Category: Latest