Published: Wednesday, April 24, 2019 07:43 PM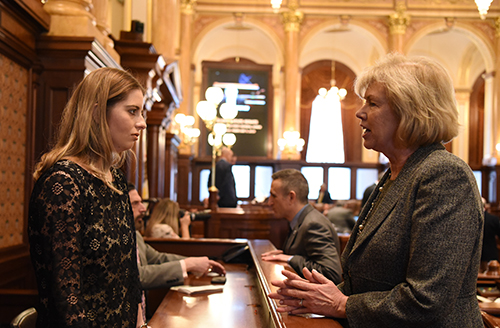 DEERFIELD – State Senator Julie Morrison (D-Deerfield) released the statement below following Crystal Lake Police's announcement today that they are charging AJ Freund's parents with murder after finding the 5-year-old's body:
"It is horrific that we are once again discussing the death of a child following alleged abuse and neglect at the hands of his parents. It does not get any easier to hear these stories.
"As with many other deaths, it seems the system designed to protect Illinois' children did not work in AJ Freund's case.
"It has long been my contention that we need to start at the first step of the child protection system and look critically at the Illinois hotline program. It is our duty as legislators to investigate why this happened. Therefore, I am calling for an independent, comprehensive audit of the DCFS hotline.
"The legislature, along with the governor, must begin in some concrete ways to reform an agency that has failed in its responsibility to protect children."
Category: Latest